7 Things Your Website Is Missing
Everyone knows that having a website is a key part of your marketing strategy. However, it's not enough to build a site and put it out there. If you find that your site is not functioning the way you anticipated, and that the leads are not coming in as planned, we can help.
Here are seven areas we find lacking in many of the sites we are asked to audit. Making small changes in these seven areas can make a big difference in ensuring your best chance at success.
Mobile First Approach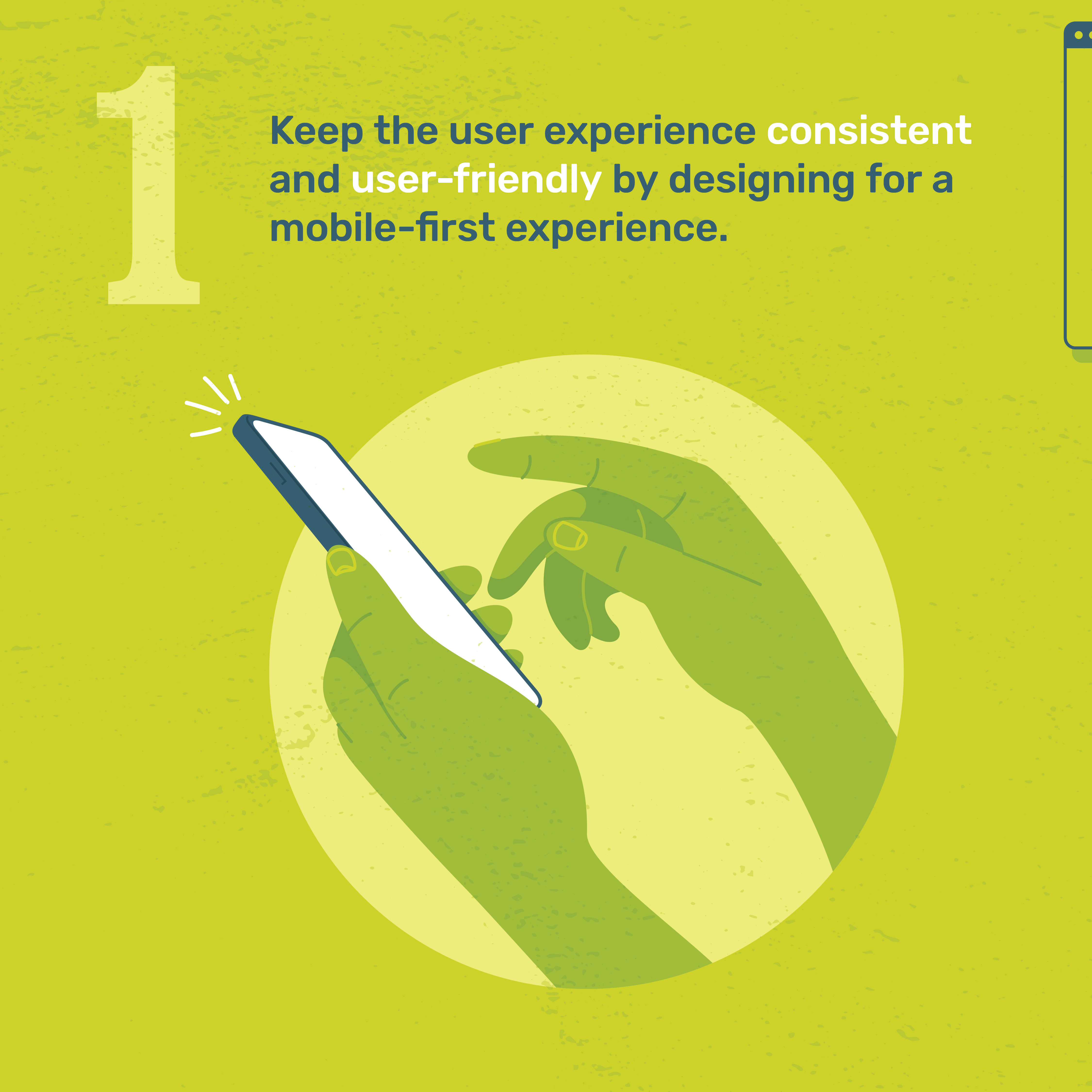 Mobile search is where it's at, so let that lead the strategy. Keep the user experience consistent and user-friendly by designing for a mobile-first experience. Mobile-first means that your website designs are created based on how they appear to visitors on a mobile phone as opposed to a desktop. Not only will this keep your users happy but Google rewards mobile-friendly sites with higher rankings, meaning you will likely see conversions, leads, and purchases improve as well.
Current & Comprehensive Content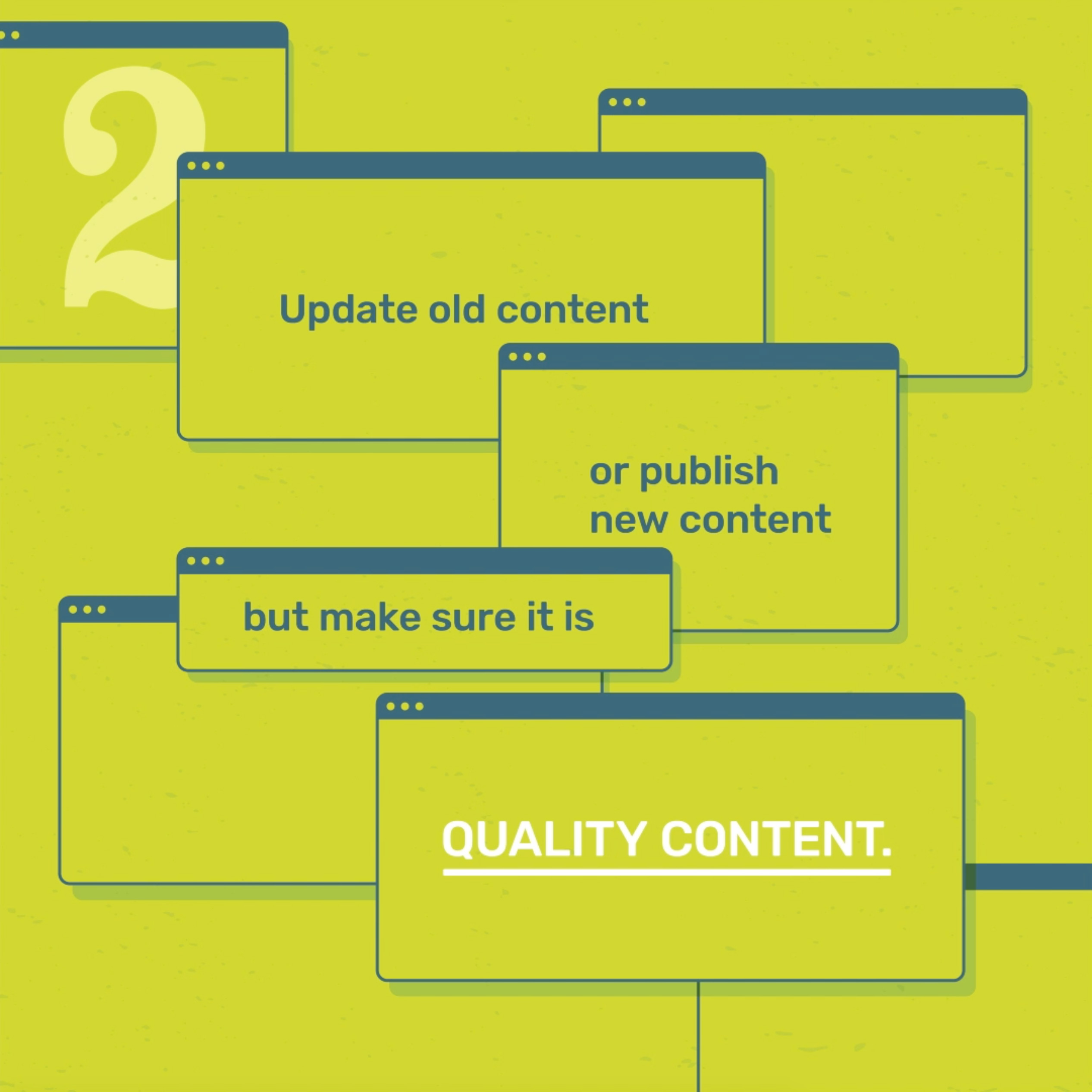 Under no circumstances should you let your website sit without any updates for months or years! Your business should be constantly evolving and improving, not sitting stagnant, and so should your website. Update old content or publish new content but make sure it is quality content. Quality content will include vital keywords to provide users with answers to their questions, an understanding of your company and what you are offering, and build trust by positioning you as an authoritative resource. Be creative! Consider webinars, blogs, videos, and high quality images as potential content updates.
About Us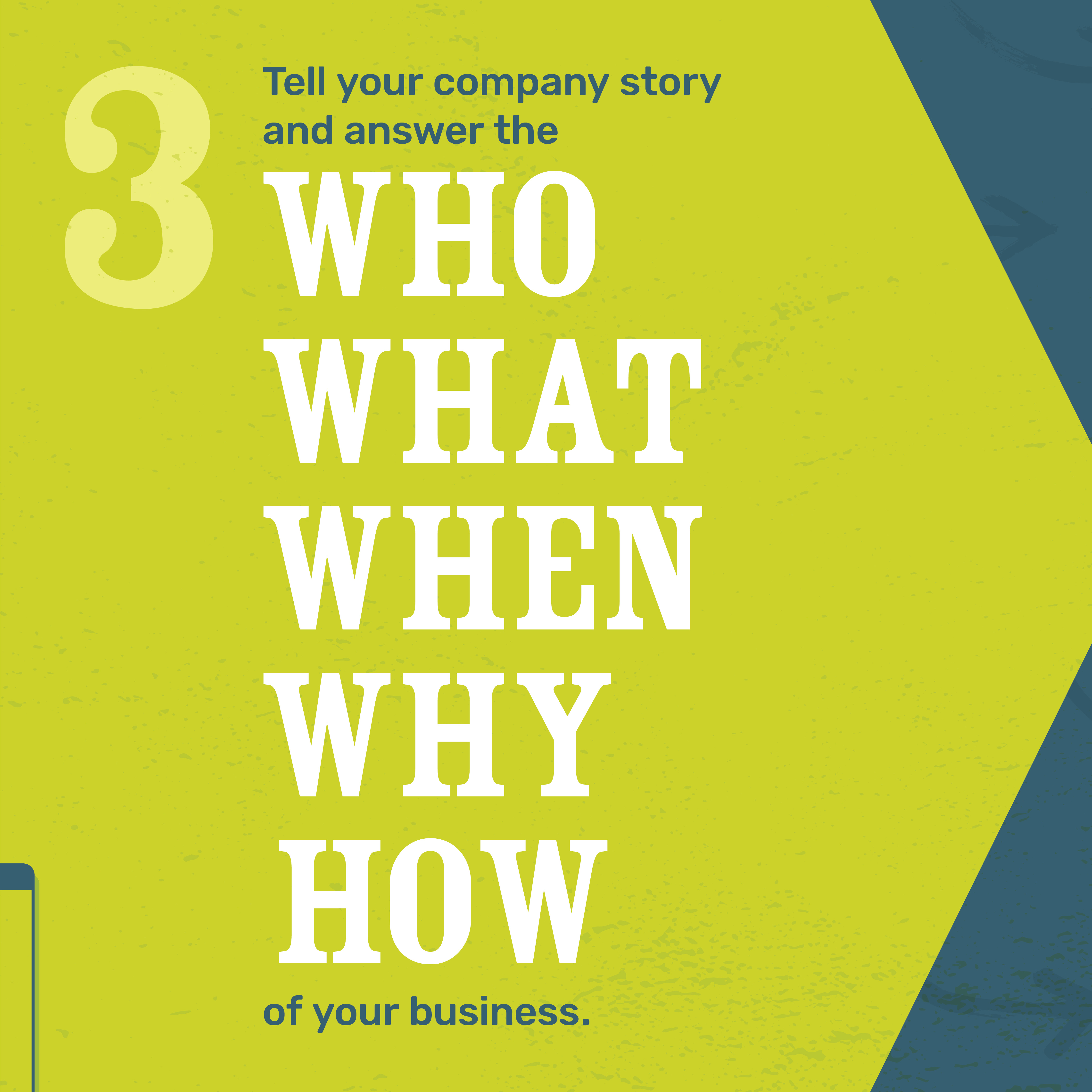 The about us page of your website is full of opportunity. Use it as the place to tell your company story and answer the who, what, when, why, and how of your business. Be transparent and informative to build trust and make a connection with the user.
Relevant Calls-To-Action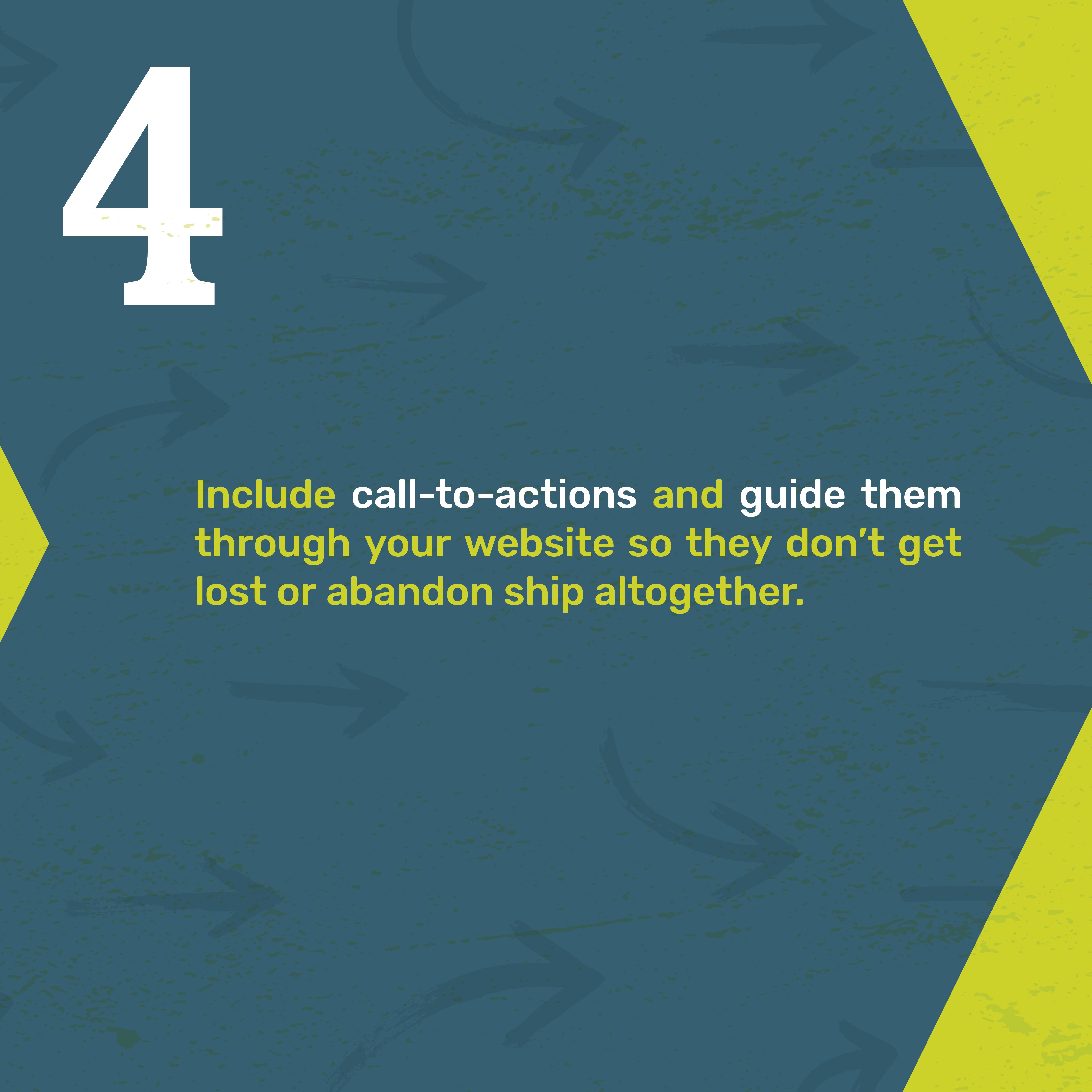 Your site should always inform your user and answer their questions, but don't stop there. Make sure to tell them what to do next. End a blog with a call-to-action such as contacting your business. Add a short form to a service page so the user can immediately connect with you. After explaining your different service or product offerings, lead users to a survey or quiz so they can get personalized results and make a purchase. Guide them through your website so they don't get lost or abandon ship all together.
Testimonials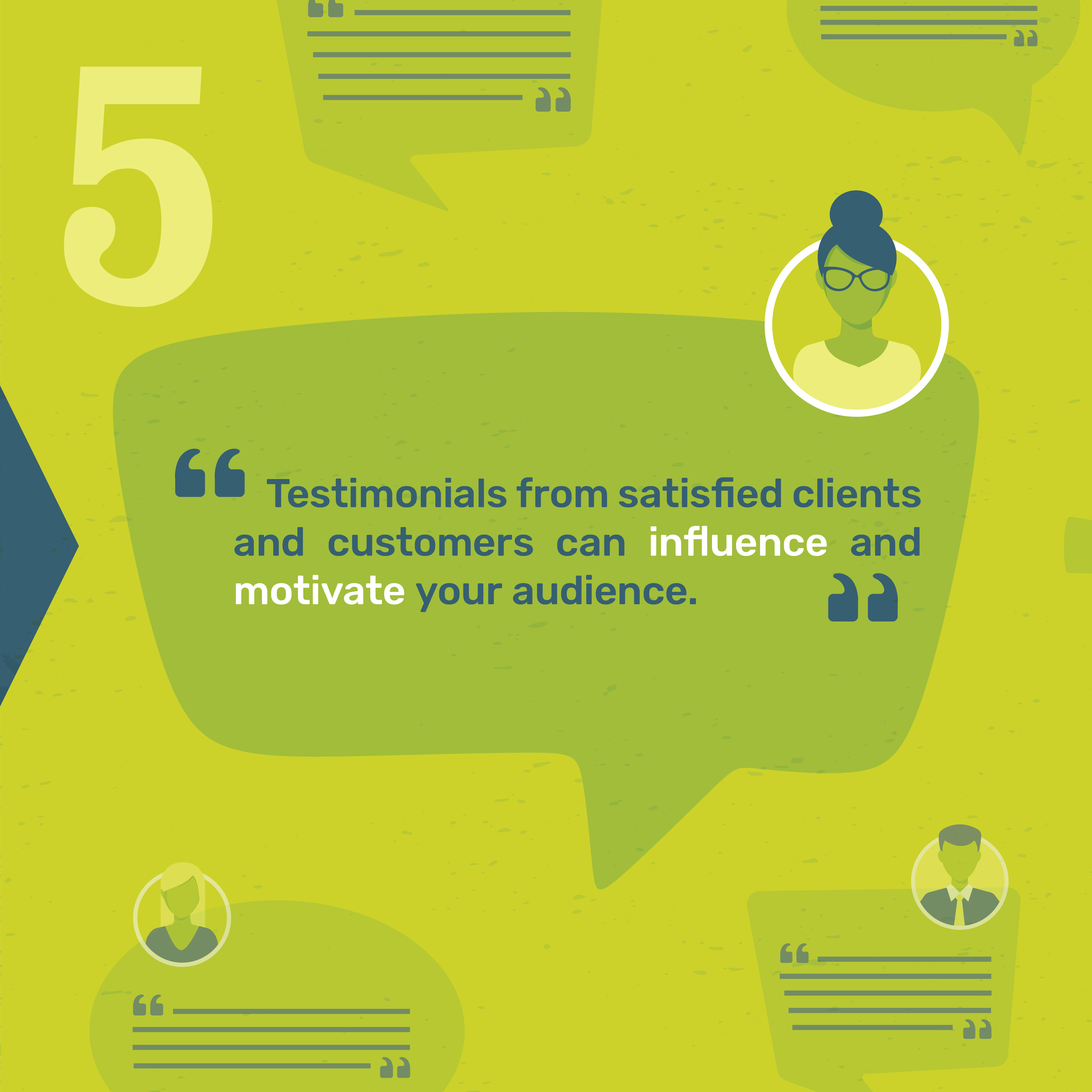 Don't ignore the power of social influence. Testimonials can influence and motivate your audience, so if your company has had satisfied clients or customers, there is no reason not to leverage their testimonials on your site. These insights could help prospects connect with your brand and what you are offering. Want to take it to the next level? Video testimonials serve as great content not only on your website but content you can also share organically on social media channels, or used in remarketing campaigns on YouTube or social media.
Proper Hosting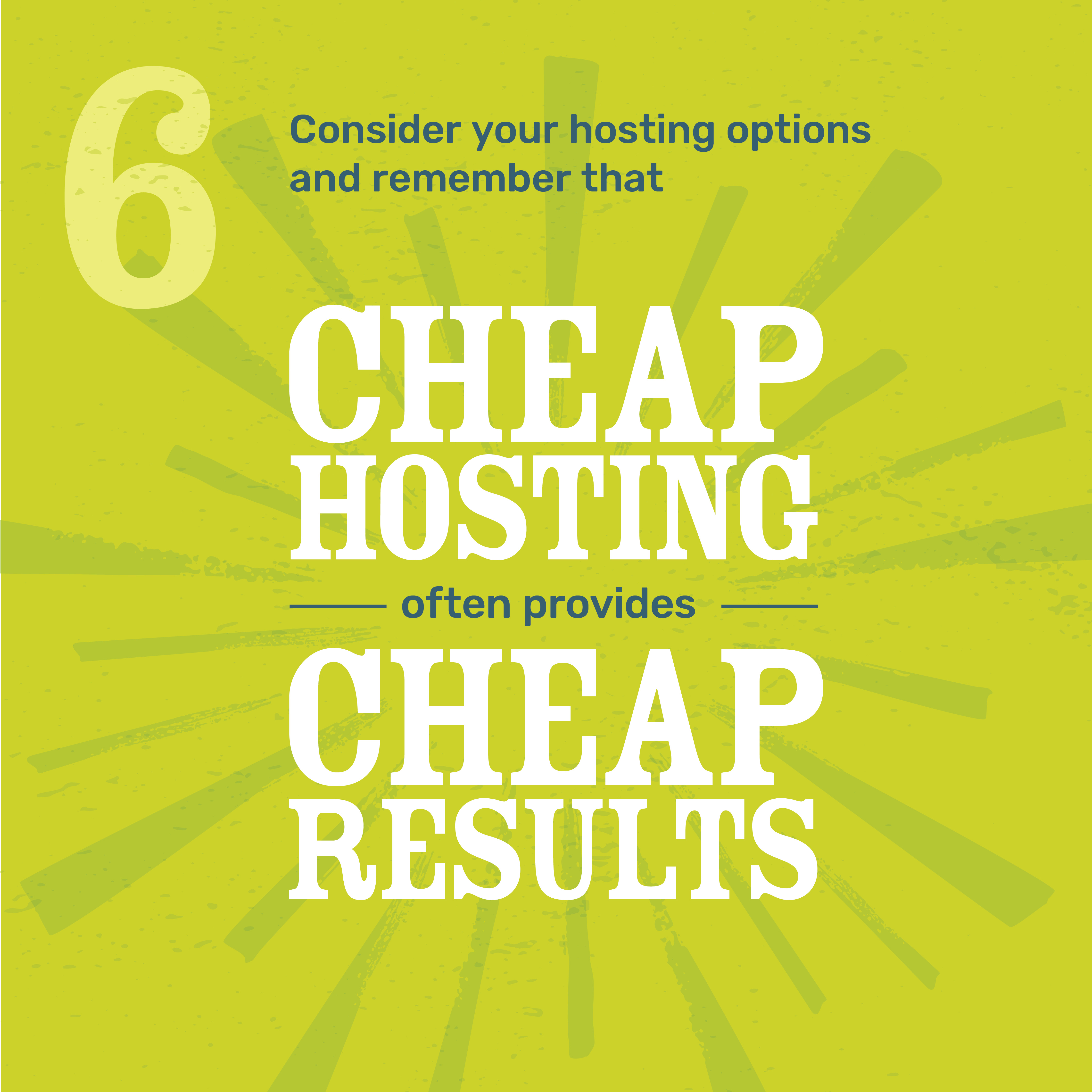 Often underestimated and overlooked, hosting is important. Avoid losing revenue because your site goes down or ranks low on SEO. This is also a way to protect your investment from security and malware attacks. Consider your hosting options and remember that cheap hosting often provides cheap results. Interested in making improvements so your website works for you? Contact us today to learn how we can get your site on the right track or to have your current marketing evaluated!
Search Engine Optimization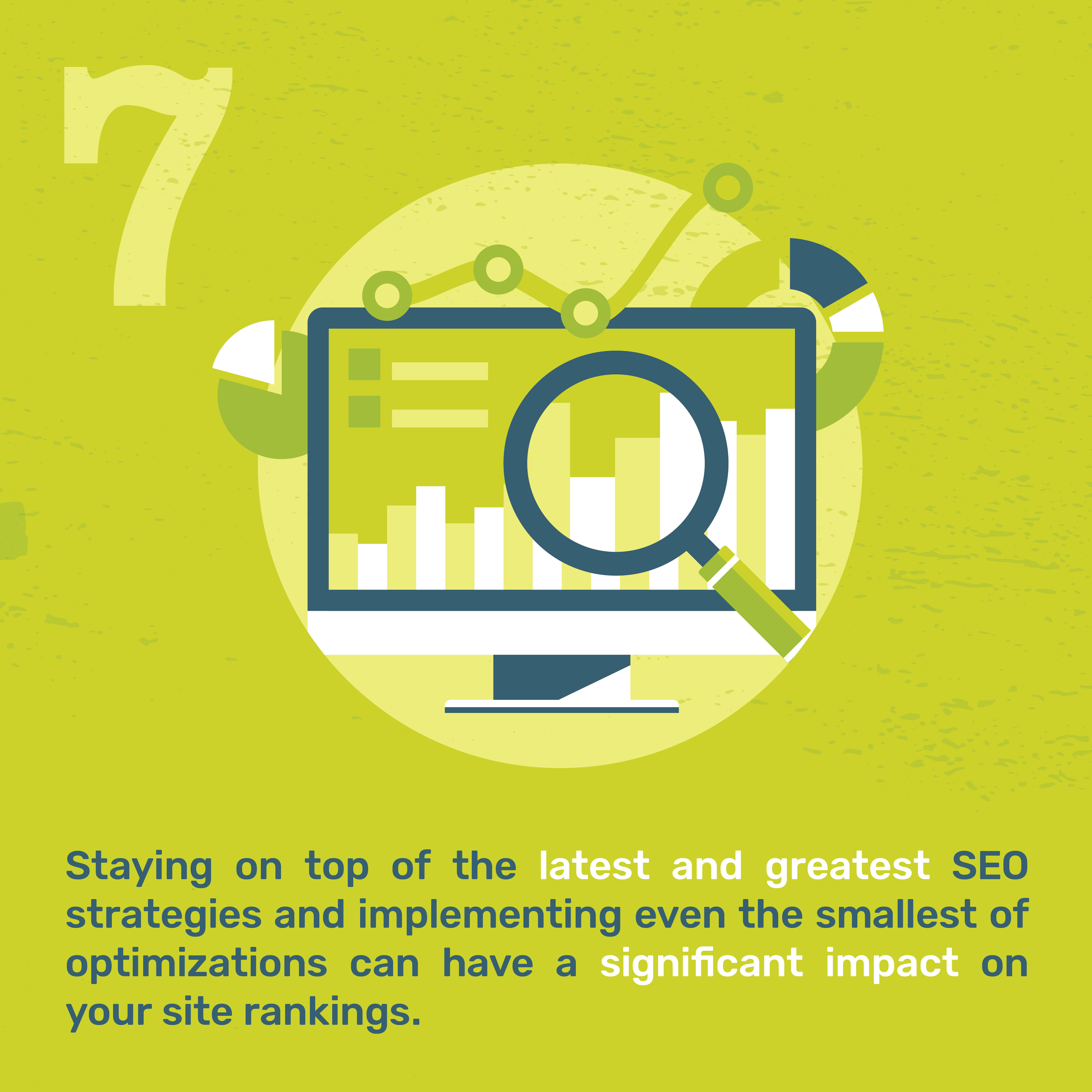 Search engine optimization (SEO) is constantly changing. Search engines are updating their algorithms and machine learning processes to focus on quality and user experience. Dozens of factors are considered and prioritized including mobile optimization, site speed, site structure, metadata, content and authority. Staying on top of the latest and greatest strategies and implementing even the smallest of optimizations can have significant impact on your site rankings.