Print / Website / Branding
Case Study
Pinnacle Ridge Winery Case Study
Pinnacle Ridge makes award-winning wine but had weak brand recognition, due in part to inconsistencies in their labeling and disjointed brand identity. What started with a label redesign turned into the opportunity to redo their entire site.
Pinnacle Ridge Winery grows their grapes and makes their wine in the heart of Pennsylvania Dutch country. Their tasting room is housed in a 100-year-old barn. Incorporating this into their brand identity, we decided that hex signs were the perfect way to tie their winery identity into their brand identity.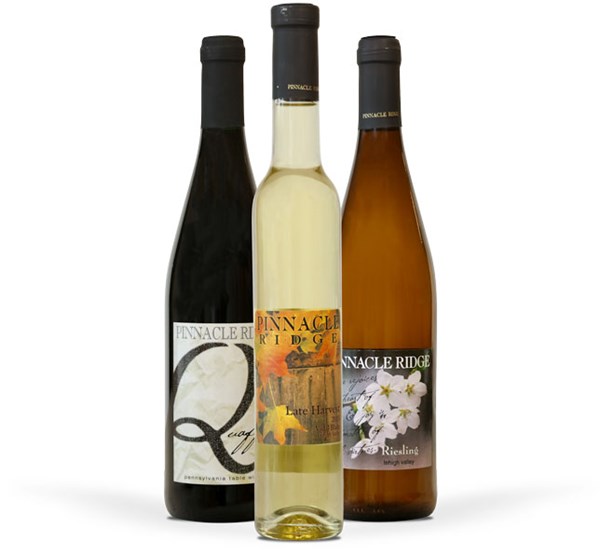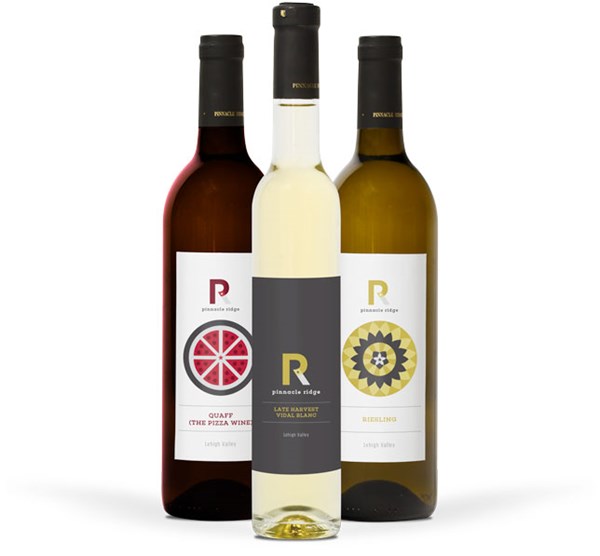 Hover to see Previous Labels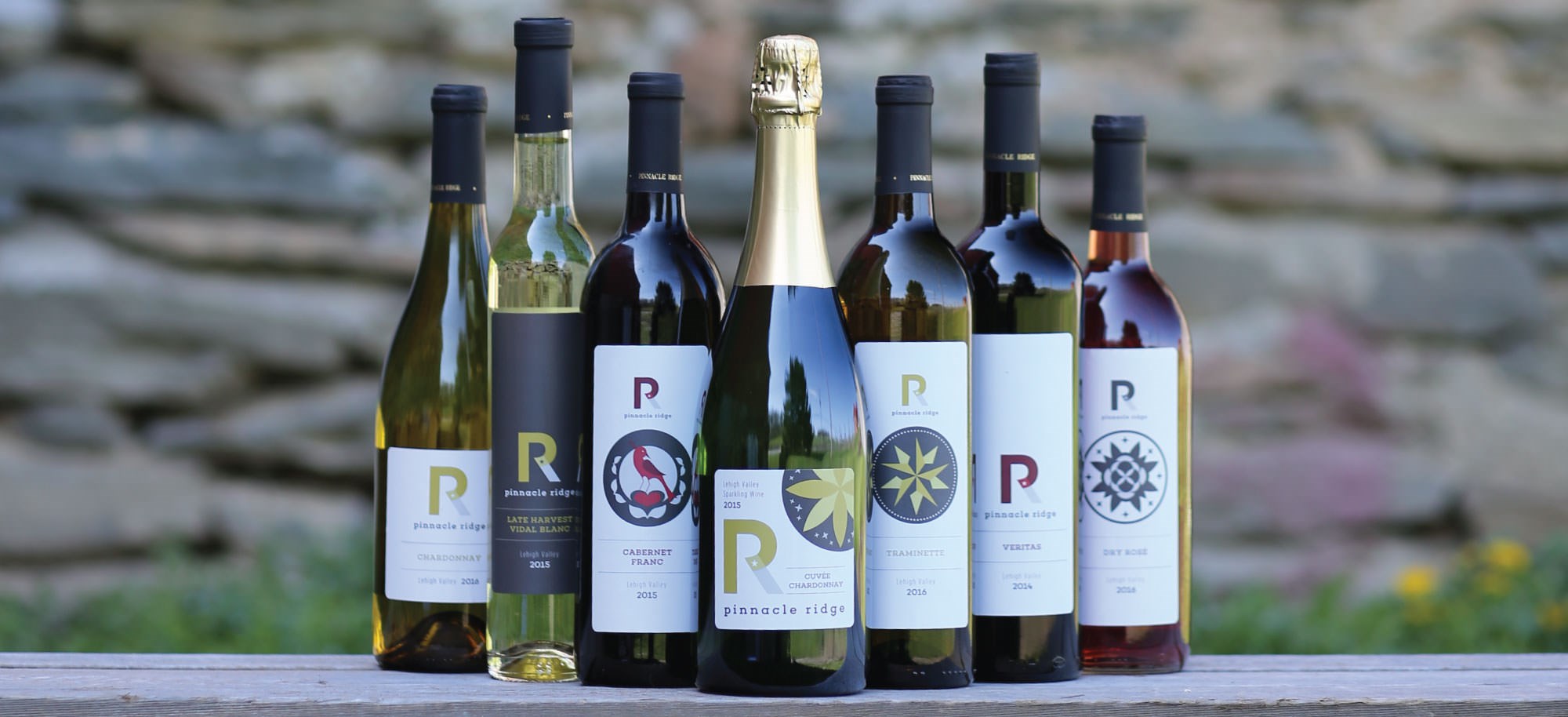 "Pinnacle Ridge Winery offers connoisseurs a portfolio of award-winning wines but their brand was diluted. We were excited to incorporate their roots, passion, and destination into their brand! Now experiencing all four senses of the palate is smooth and enjoyable."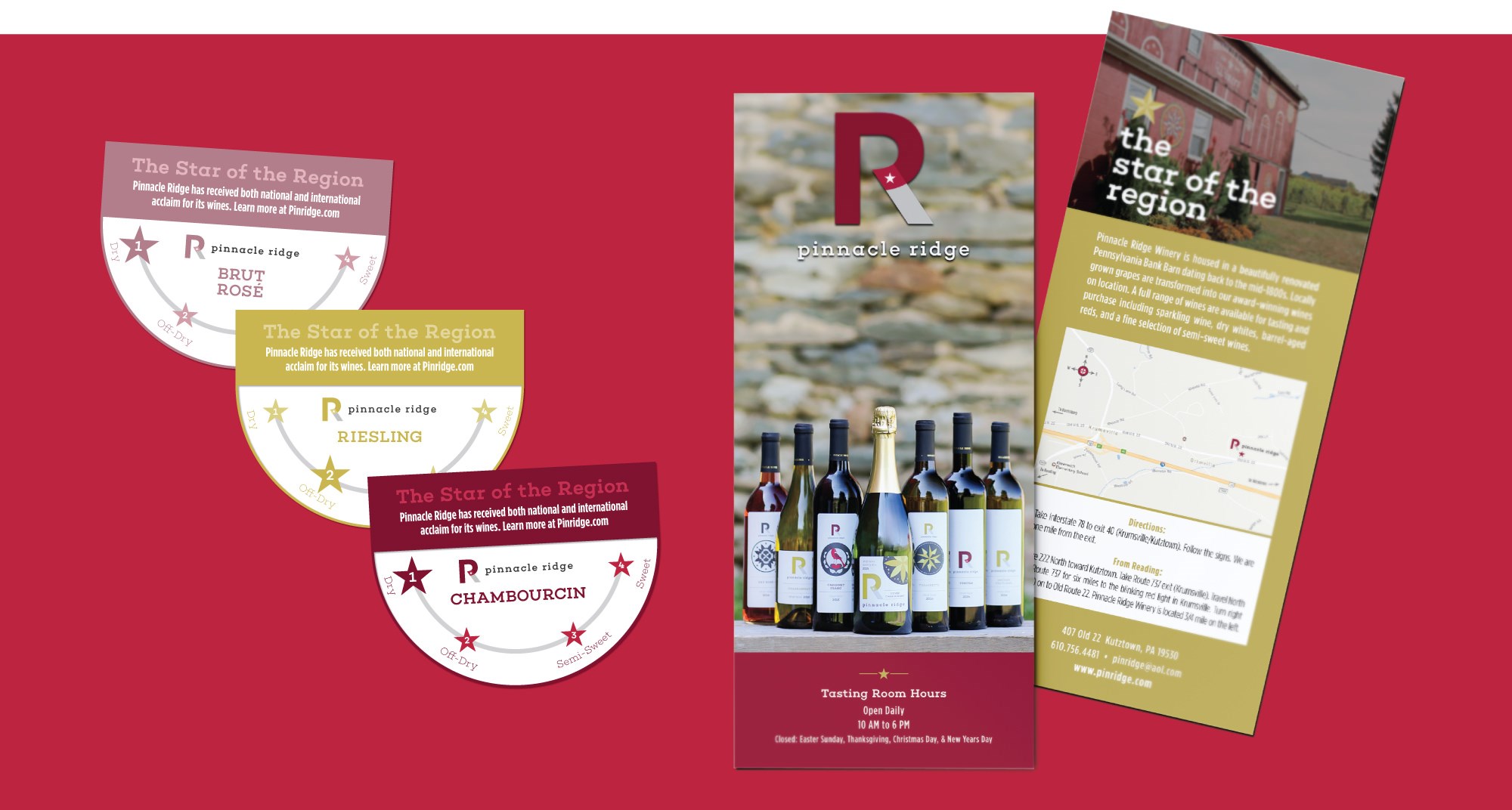 From there, we were able to build them a new site that showcased their current wine selection, and provided visitors with information about upcoming events, tasting room information, and nearby lodging and attractions. It also allows visitors to purchase Pinnacle Ridge wine right from the site.