Social / Video / SEO Strategy / Branding
Case Study
The Yurconic Agency Case Study
In 1969, John Yurconic Sr. started the John Yurconic Agency to provide personal and small business insurance to the Lehigh Valley. Now, over 50 years later with John Yurconic Jr. at the helm, the business has grown bigger than either father or son could have ever imagined.
In 2019, we partnered up with the team to rebrand the insurance business as The Yurconic Agency. This rebrand was an intentional way to show that Yurconic has grown to become known for more than its leadership. The Yurconic Agency is synonymous with its skilled team of insurance experts and incredible customer service.
Our rebrand included the updated business name, a timeless, updated logo, and a sleek refresh to overall brand look and feel. We created a strong, organic social presence that helped establish new brand recognition. We also worked with The Yurconic Agency team to create and support a cohesive marketing strategy that lifted up the entire team, and showcased real Yurconic team members, affectionately known as YUR agents.
Visit Website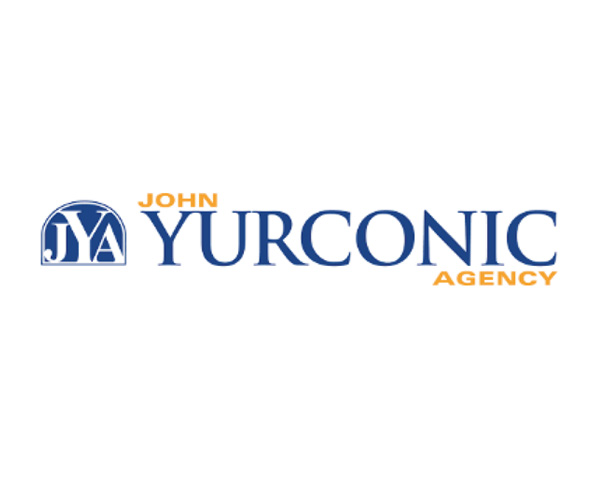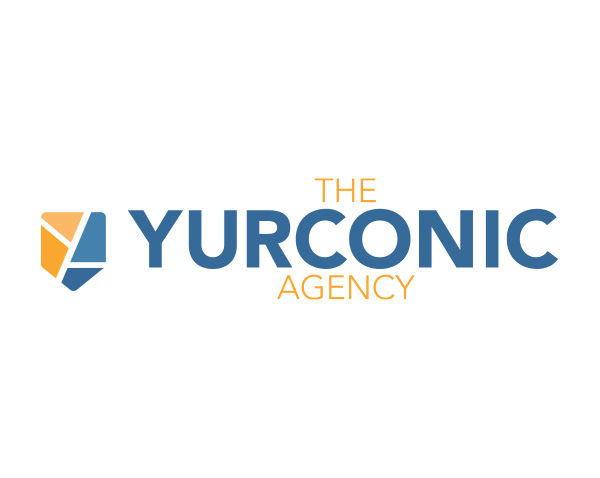 Hover to see Previous Logo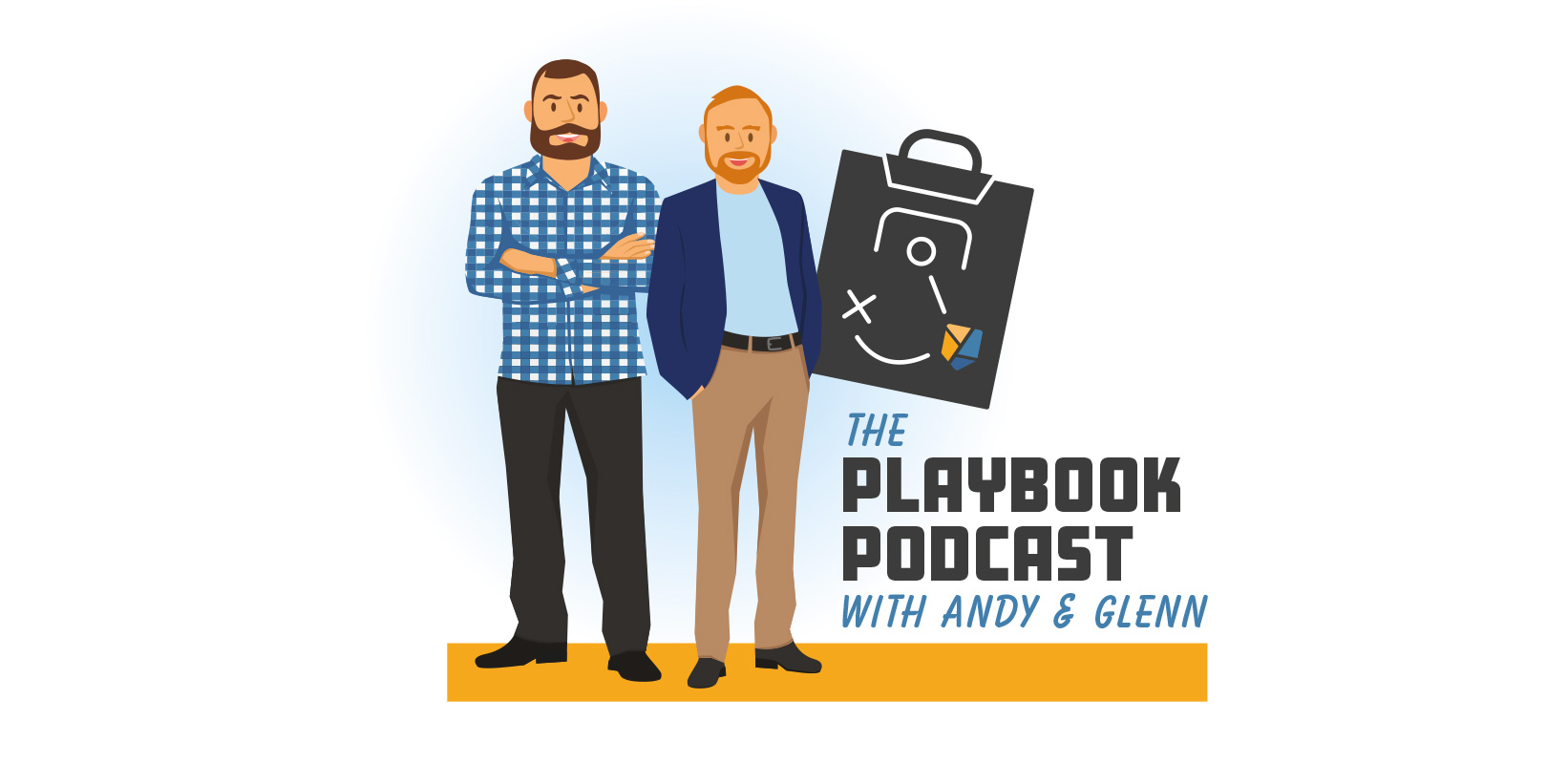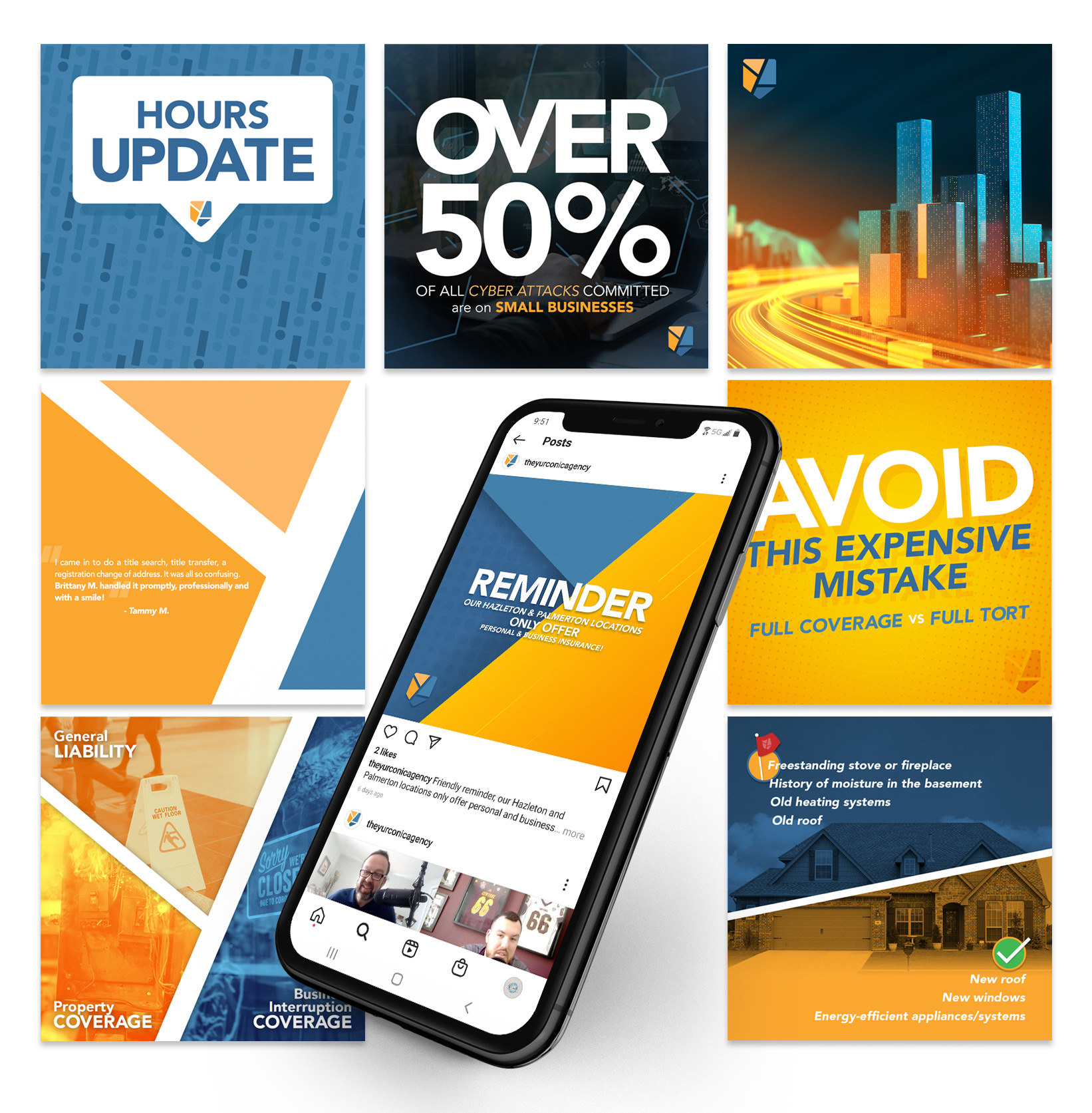 "The new logo was designed to have longevity beyond John Yurconic Jr.'s leadership. The previous logo was the brand's name, John Yurconic Agency. When we updated the name of the agency, to The Yurconic Agency, we wanted to create a more inclusive logo that included an icon. We chose the shield because it signified protection, like how insurance protects your most important assets. We also hid the "Y" and "A" in the logo to drive home the new brand name."
Our marketing strategy has placed significant focus on real members of The Yurconic Agency team. This includes supportive marketing pieces such as marketing collateral for the business-lines podcast, The Playbook Podcast. Billboards and commercials have been another opportunity to highlight the entire.