Application Development / Photography / Print / Video
Case Study
KME Case Study
KME is a provider of custom-built, high-performing, first response vehicles, also known as fire trucks. They needed us to build two apps that would help streamline their trade show management and give them stronger tools to showcase their products. We delivered.
We worked with KME to take custom photography of their powerful machinery, which we could incorporate in print materials. But, they needed something more to help them really harness the potential of their vehicles and show that to the world.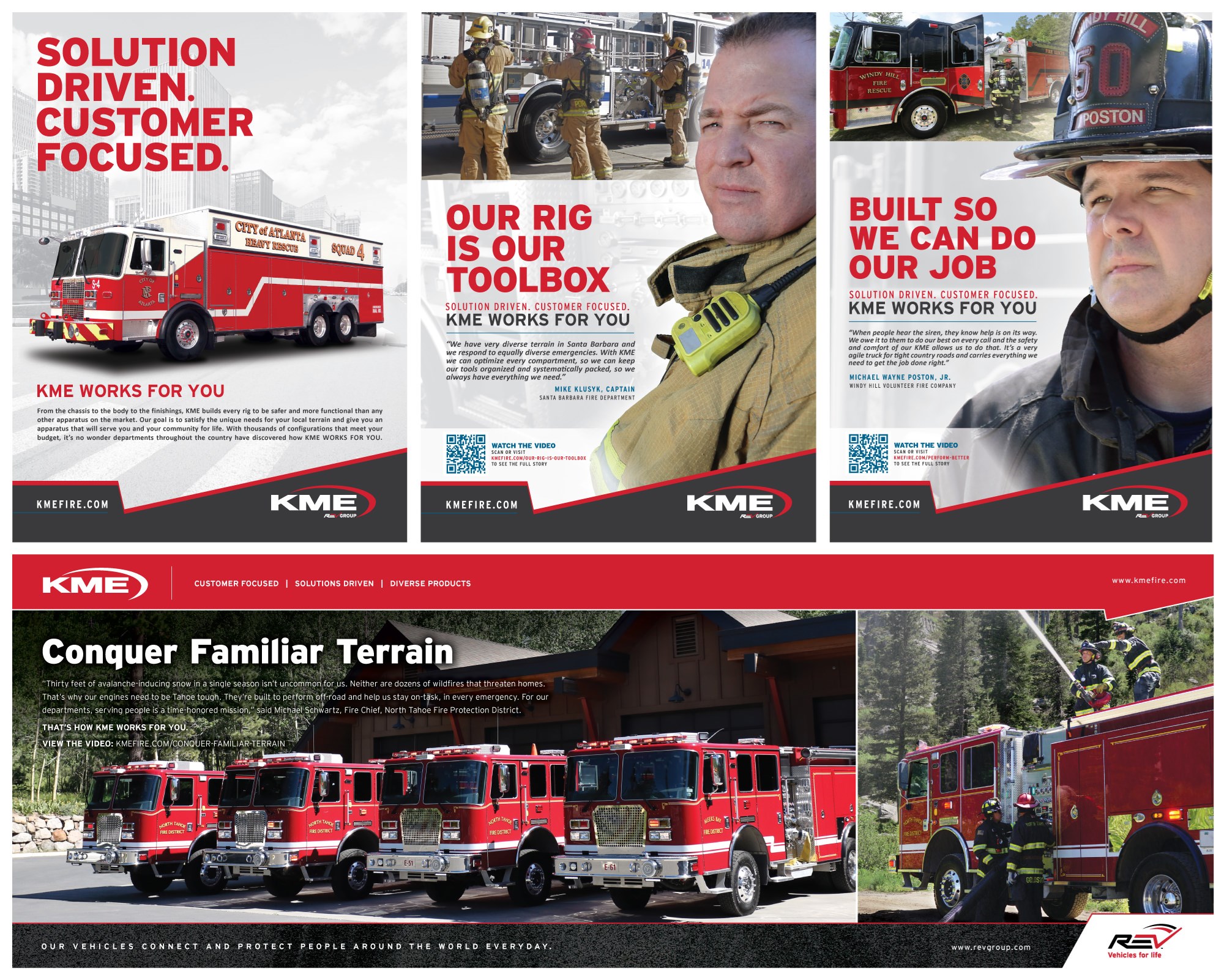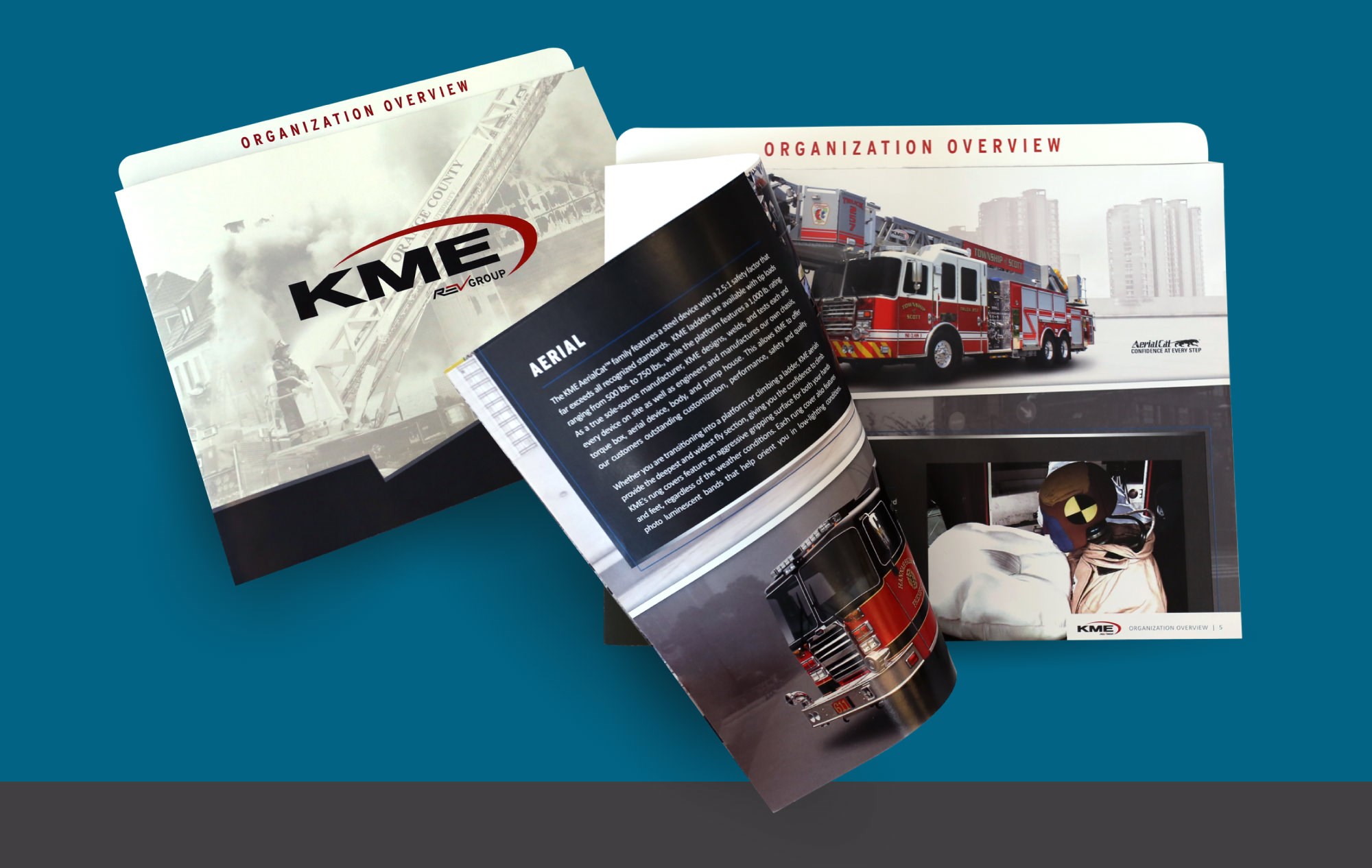 Our First App: To Streamline Trade Show Logistics
The first app we built was employee-focused and allows the KME team to communicate about trade shows completely offline. The app lets employees view show details, make hotel reservations, find nearby attractions and dining, utilize map functionality to navigate the surrounding areas, consult itineraries, and send messages to team members. We made sure the app was available for Apple and Android products via their respective stores.

"Working with KME has been an exciting ride! From magazine ads to their website and their apps, they needed to meet the demands of being an international brand but without losing sight of their humble, family beginnings. Now they have a digital presence they can leverage in their sales process."
Our Second App: To Show Off The Machinery
The second app we built was designed to show off their big machinery to prospective buyers at trade shows. Using Touch ID, employees can access CAD drawings, product specs, photos and videos and send the information via email, Dropbox, or AirDrop to a printer located in their booth.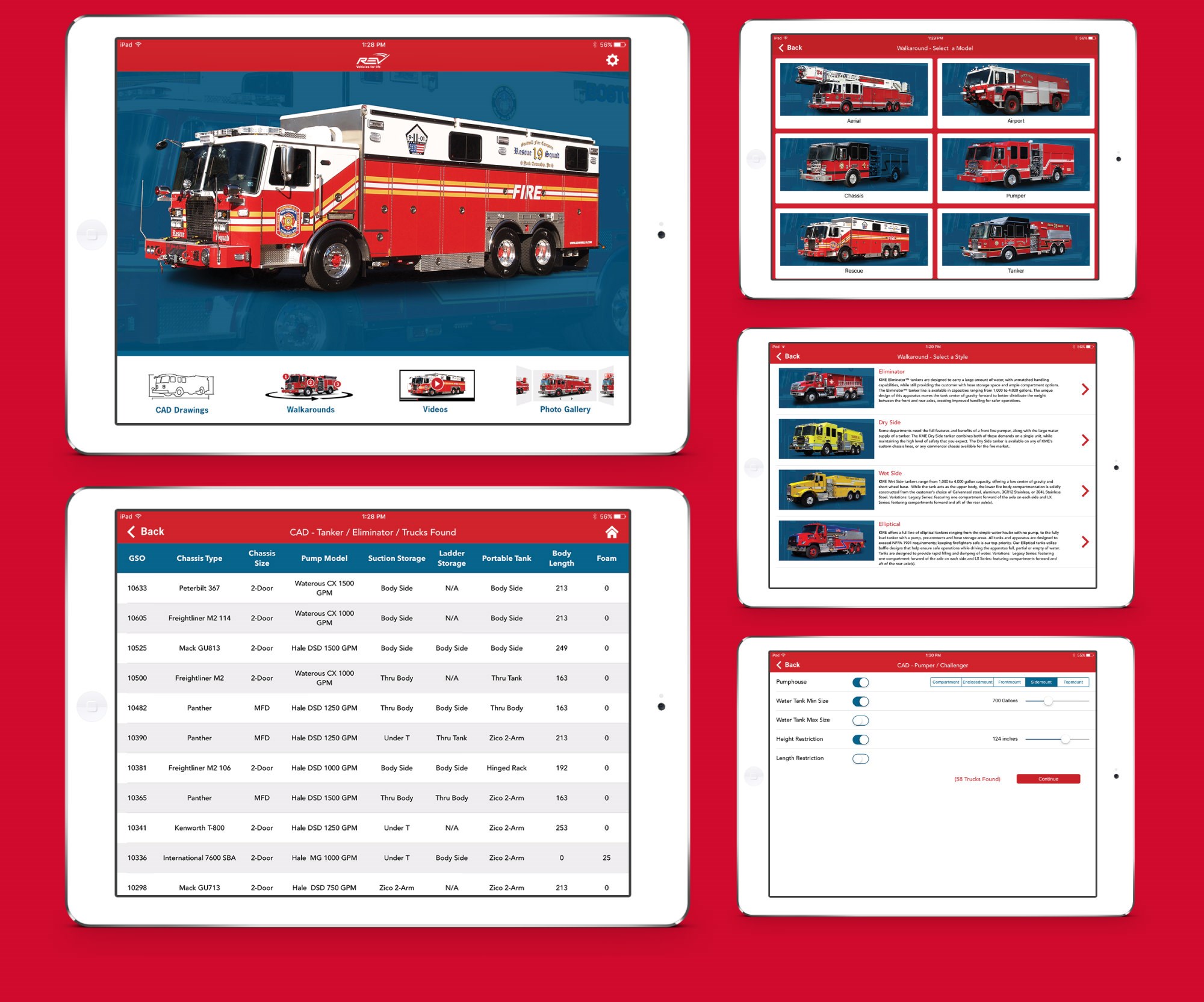 If you think that sounds impressive, just take a look at what their clients are saying about their firetrucks.