3 Ways to Enjoy the Big Game from 3Seed
There are all types of game day fans. There are know-it-all fans ready to debate the importance of QBR. There are overly enthusiastic fans who will show up to your party with their chest painted (make sure they aren't sitting by anything fragile). There's the diehard fan, whose commitment to their team is unmatched despite their bad season, every season. There are the fans that really should have been coaches, or so they think. There are the fans who don't seem to know the score, ever. And, some people will just be there for the food.
No matter what type of fan or party goer you are, there's one thing that makes us excited about the big game: the commercials.
That's why we brought back our 3Seed Super Bingo along with two new party games that will keep the fun going between the breaks. Print out each of these three games pre the big game and you'll be sure to have an unforgettable party.
Don't forget to tag 3Seed on Facebook or Instagram with photos of your completed bingo card or questionnaire, or take a boomerang with your commercial rating paddles. We can't wait to see everyone joining in on the fun.
Super Bingo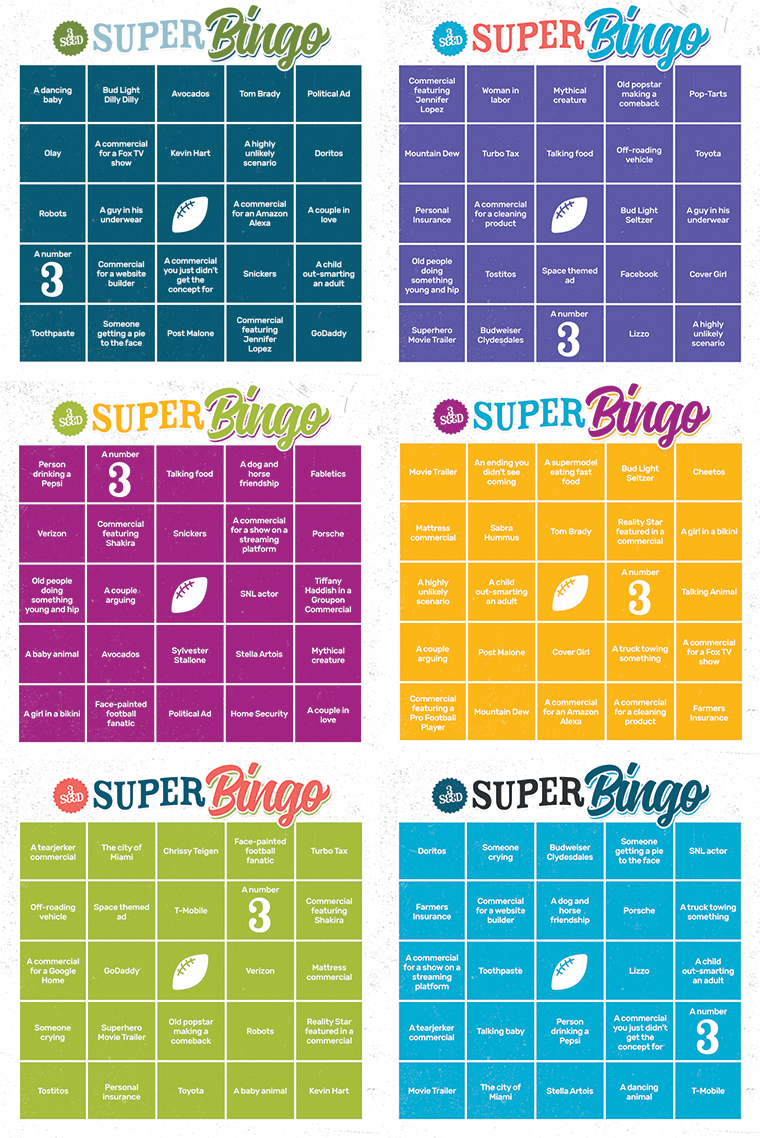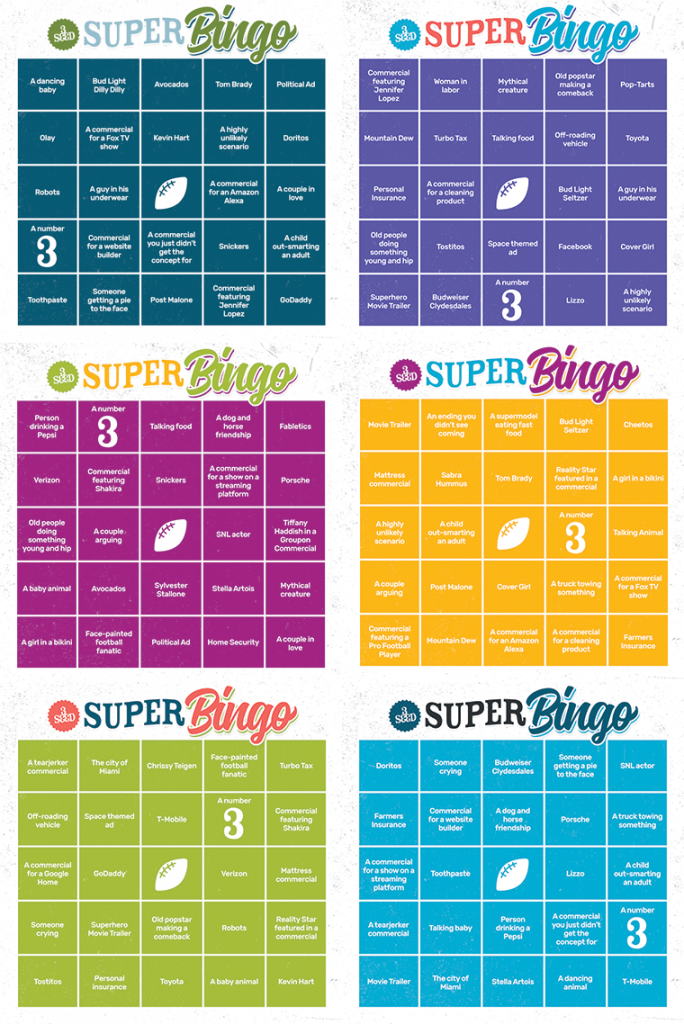 Rating Paddles


Super Survey