Email Marketing / Print / SEO Strategy / Video / Website
Case Study
Lehigh Carbon Community College Case Study
Lehigh Carbon Community College offers students the opportunity to turn their dreams into viable careers. Despite their impressive faculty and over 90 program offerings, the LCCC site was not performing the way they needed it to and their branded campaigns needed a complete overhaul. We worked together to help get their marketing to the front of the class!
LCCC is an important part of our community, giving people an affordable way to take their education to the next step and learn important skills. That's a mission we can really stand behind. So, creating a site that would work for them and make finding information even easier for their students, was an important task for us.


Visit Website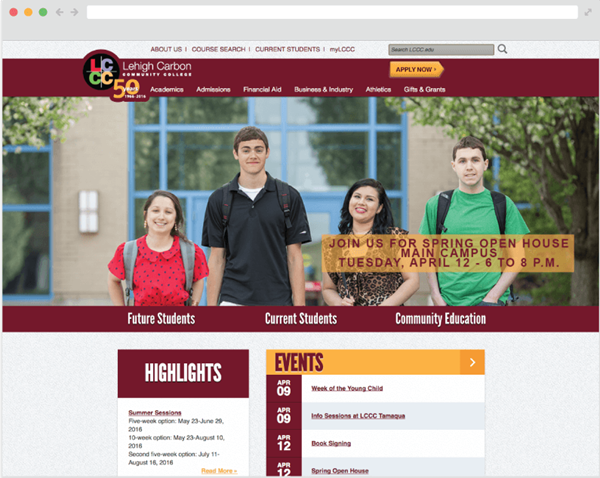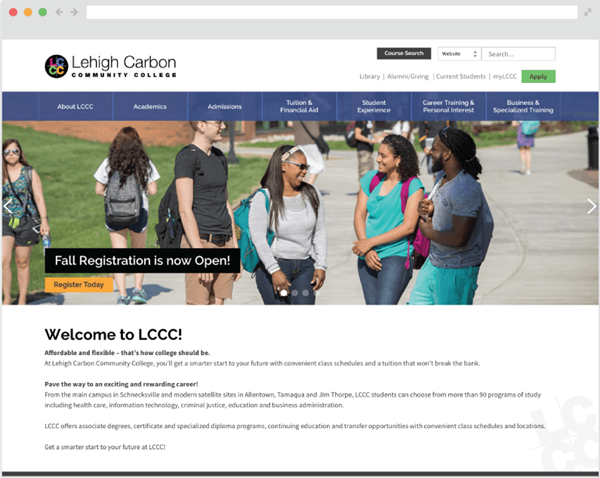 Hover to see Previous Website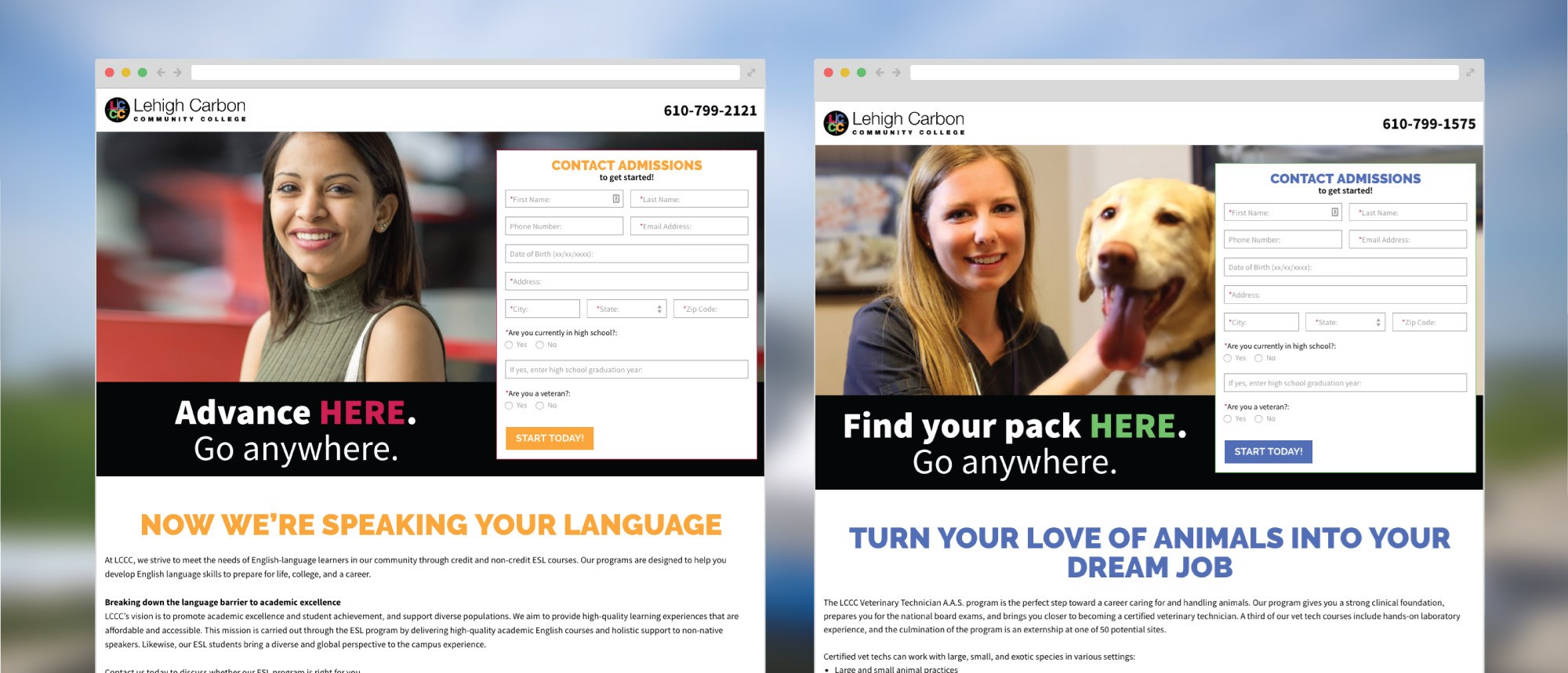 "Working with 3Seed has been a great experience for us. I really think of 3seed as a partner to us. We chose to work with 3Seed because we felt they gave us some extra value in areas where we didn't have a lot of expertise, like online advertising, web based activities, and cutting-edge promotional advertising and remarketing efforts. Working with 3Seed has really made a difference in our student enrollment and visibility in the community."
We also took on a commercial marketing campaign called "Started at LCCC" that showed prospective students the possibilities that are made available by attending LCCC. We wanted to continue the LCCC values and show students that this is just a starting point to many amazing things.
Our additional marketing efforts, developed in collaboration with the LCCC team, continue to foster these values. Our full-service marketing offerings included email campaigns, billboards, social media ads, print ads, TV commercials, SEO strategy and implementation, and a website with measurable results.