Like a Fine Wine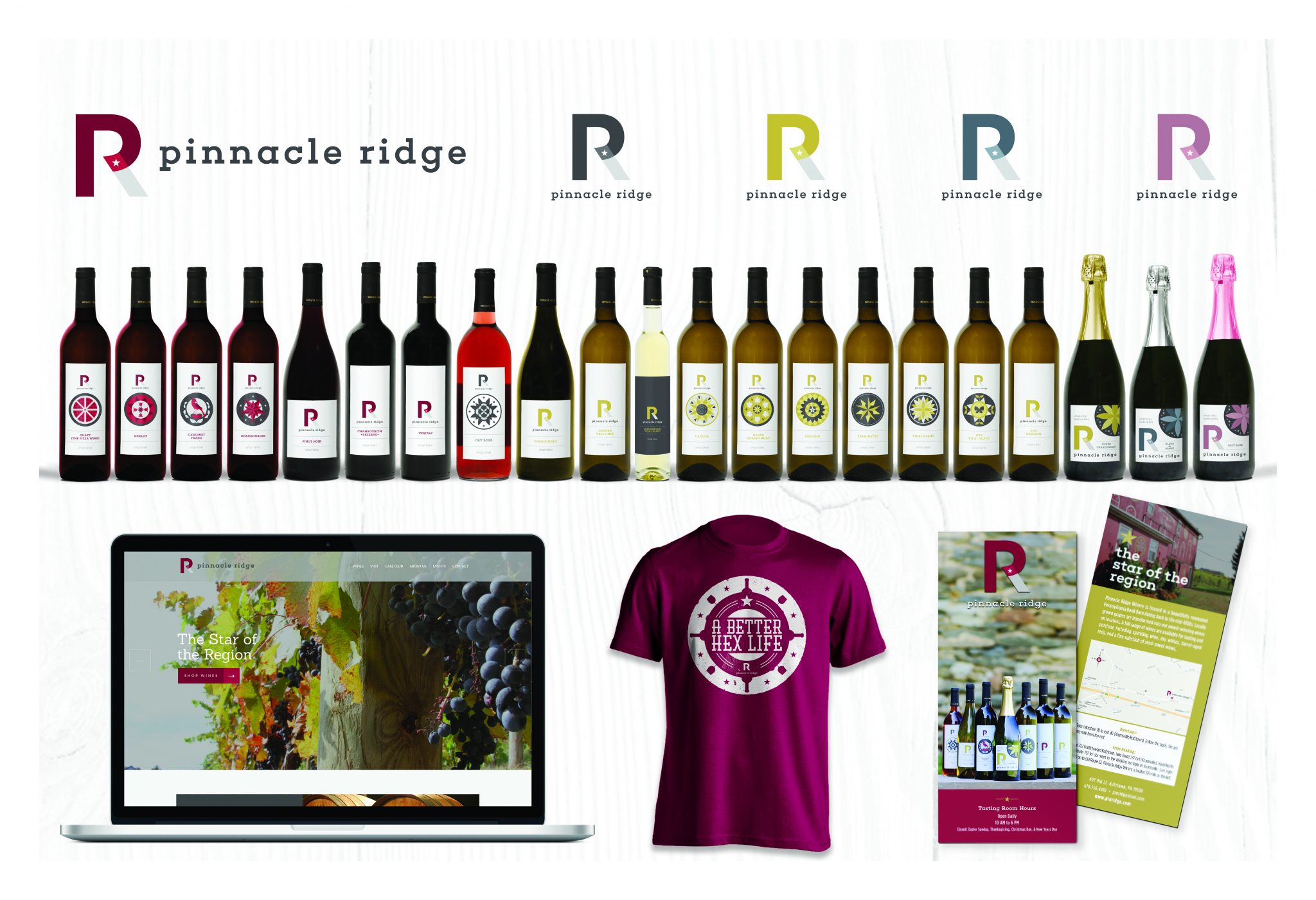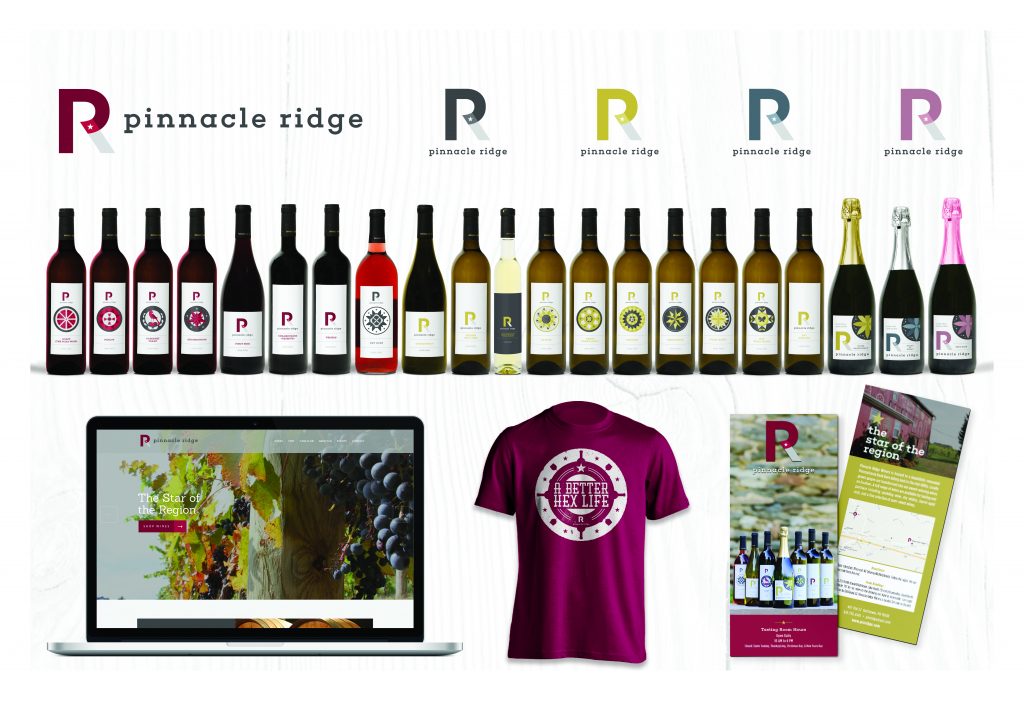 In the Summer of 2016, Pinnacle Ridge contacted 3Seed to discuss rebranding their wines with the long-range vision of selling the business so Brad and his wife Leoni could retire to Costa Rica. Just recently, I learned that they had achieved their goal, and have sold the business.
Possibly the most important part of succession planning for a company is a strong brand. Unless you have valuable equipment or intellectual property, a strong brand is the only thing that will increase the asking price.
When we started working with Pinnacle Ridge, the package labels didn't capture the true quality of the wine inside. It's not uncommon for small companies. Typically, owners do what they can with the tools they have. Many are good at their craft, but not design. Brad knew after 20 years, in order for his business to appeal to a buyer, he needed a stronger brand with a cohesive look.
While redesigning the brand we took into account the winery's rich history and decided to center each label around a different hex sign, a common symbol of the region where Pinnacle Ridge is located. We also updated their logo to make it feel more upscale.
The brand development for Pinnacle Ridge included a new e-commerce website, in-store displays, t-shirts, labels, and boxes. We considered all of the collateral that the public sees and equates to the brand. Those are the touchpoints that create a valuable brand.
In the wine industry, buyers choose based on label. And with all-due respect to great winemakers, that's the real value of the brand.
We are so happy to contribute to the success of Pinnacle Ridge and help Bob and Leoni reach their goals. Learn more about the sale of Pinnacle Ridge and don't forget to pick up a bottle of their wine.
To learn more about how we can help you achieve your marketing goals, just reach out!